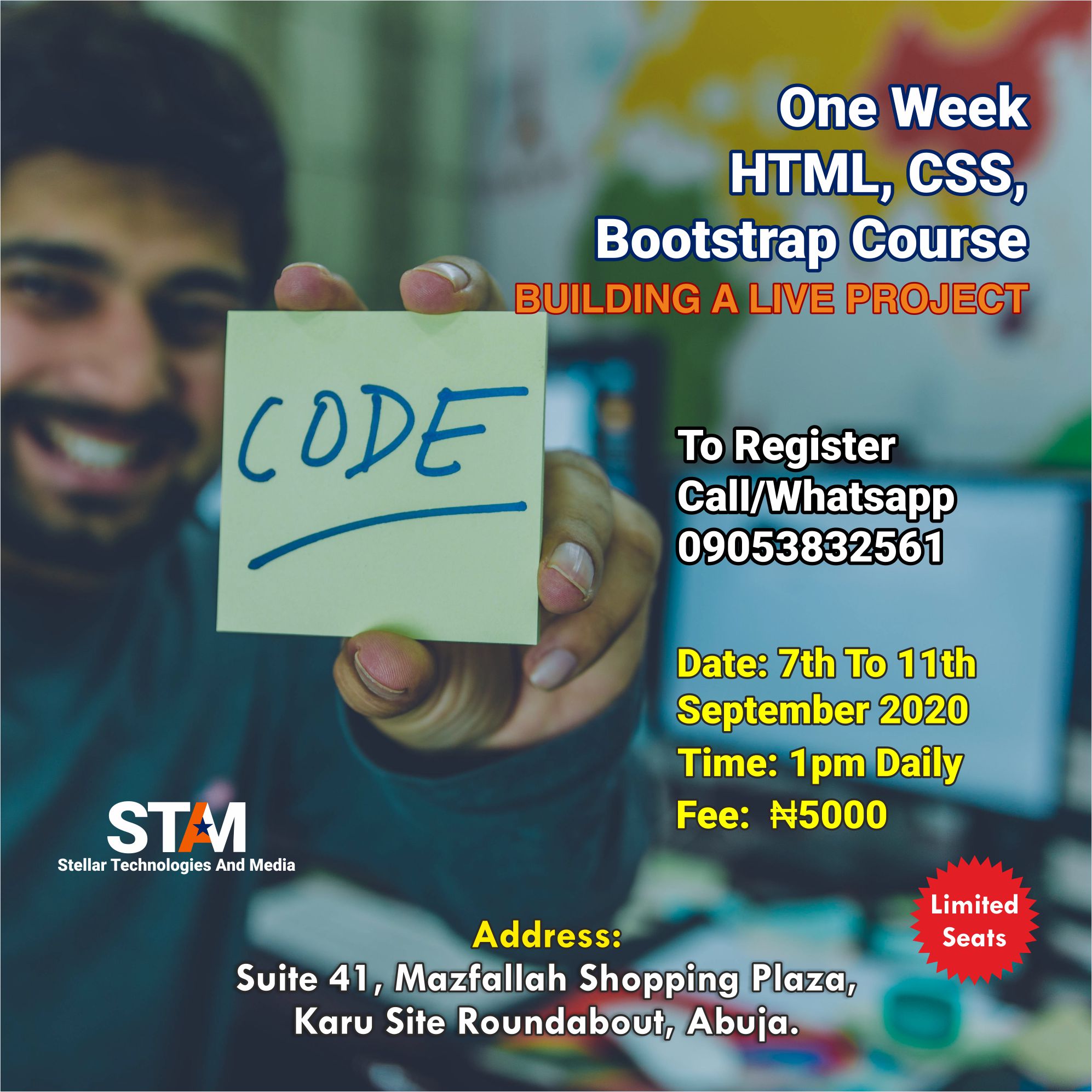 HTML, CSS, Bootstrap Training
280
280 people viewed this event.
Hi, do you want to know how a professional website and blog is being created then you are at the right place.
Let's be honest, their has being an increase in opportunities for web developers, which you can be a part of, probably earn couple of bucks by freelancing or even go on to establish a business from it and create a cash flow from it.
So the question is how can i get all this in just one week? It is all about focusing on the 20% of skills that get you 80% of the results.
Because we will take you through all the practical steps needed to create a professional website and not bore you with all the theory jargon.
Things like: HTML/CSS skills, Analytical skills, Responsive design skills(Bootstrap), Interpersonal skills, Testing and debugging skills. If you can improve just these four core skills you will be on your way to professionalism
in no time.
In these course, you will learn these four skills, step by step, so you not only understand the concepts, but know how to put them into practice. Plus you will also be free to come to us, for any questions, or if you need any help in the future.
To get more information about this offer, visit this link now.