Table of Contents:
NextGEN Gallery
FooGallery
Envira
Modula
The Photo Gallery by 10Web
Conclusion
With 7 years of experience building WordPress websites, we have found the characteristics that are the most important when choosing any type of plugin:
1. Responsiveness.
It should be adaptable to adjust to different resolutions, as the desktop to mobile versions of the site may differ.
2. Ease of use.
Plugin settings should be flexible and intuitive. Your clients need to be able to use it even if they are not technically skilled.
3. Support and documentation.
The plugin should have ongoing support from an active team and well-described documentation, as it helps developers easily understand and configure it. Three clues to look for to know whether a plugin is well-maintained: has it been updated recently? Are there a large number of active installations? Do recent customer reviews highlight bugs?
4. Flexible implementation.
A bonus for usability is if the plugin supports multiple types of implementation, such as shortcode, widget, and code. This can allow users of different skill levels to work with the plugin.
With these aspect in mind, I have compiled a list of five excellent photo gallery plugins for WordPress. In the following section, I will delve into the specific features of each gallery plugin to simplify the decision-making process.
NextGEN Gallery
NextGEN Gallery is a popular WordPress plugin with over 600,000 active installations and a 4.5-star customer review rating. It is updated regularly and is easy to use. It has well-documented support, making it easy for developers to understand and configure the plugin. The NextGEN gallery plugin can be a great fit for visual artists and photographers.
There are free and premium versions of the plugin. The free version is handy for managing basic galleries, as it offers three gallery styles (slideshow, thumbnail, and image browser gallery) and two album styles (compact and extended). They can be customized by controlling style, transition, size, controls, and lightbox effects.
Users can upgrade to premium versions starting from $69 per year. It is one of the most expensive gallery plugins for WordPress. The most expensive bundle is $349 for a lifetime purchase. If your agency serves businesses that do not primarily focus on visual materials, you will not make use of all premium features. The Premium version is more suitable for photographer websites, who sell their work online and want photo proofing, digital downloads, and print sales using e-commerce. It also includes payment gateways like Paypal and Stripe. Additionally, sales tax is generated automatically. The premium version includes image deep linkings for lightbox galleries, image protection with hotlink protection and watermarking, e-commerce tools, and digital downloads. Also, with a premium bundle users can have personal support.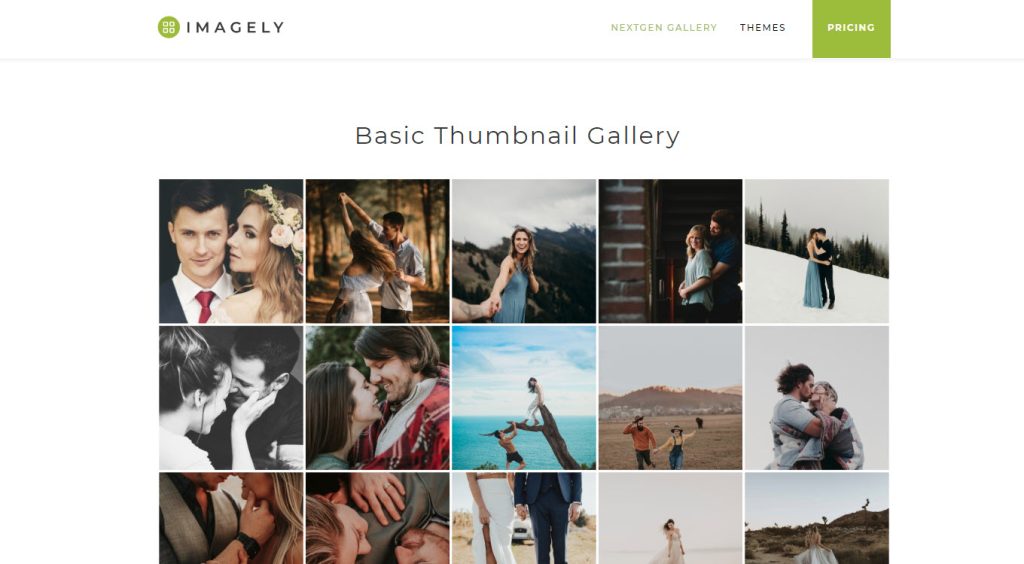 Envira
Envira Gallery is a photo gallery plugin for WordPress that is easy to use both for beginner and advanced users. It has 100,000+ active installations and a 4.7-star rating by users. It is one of the speediest gallery plugins.
Envira Gallery Plugin comes with a drag-and-drop builder. In a few clicks, without touching any code, it will allow users to create a gallery. However, if anybody wants to dig deep into the code, CSS styles are fully customizable.
The plugin works great with mobile versions and some of the templates are available in the free version. It also works perfectly with page builders like Elementor, Beaver Builder, Divi, and more. Envira stands out from competitors as it includes Gutenberg blocks that will allow users to put their galleries anywhere on the website.
Premium users have access to unlimited galleries, WooCommerce integration, video galleries, and image protection (password protection and watermarks). It is a pricey option for smaller businesses: the basic premium version of Envira comes for $26 per year, while the pro version will cost you $89.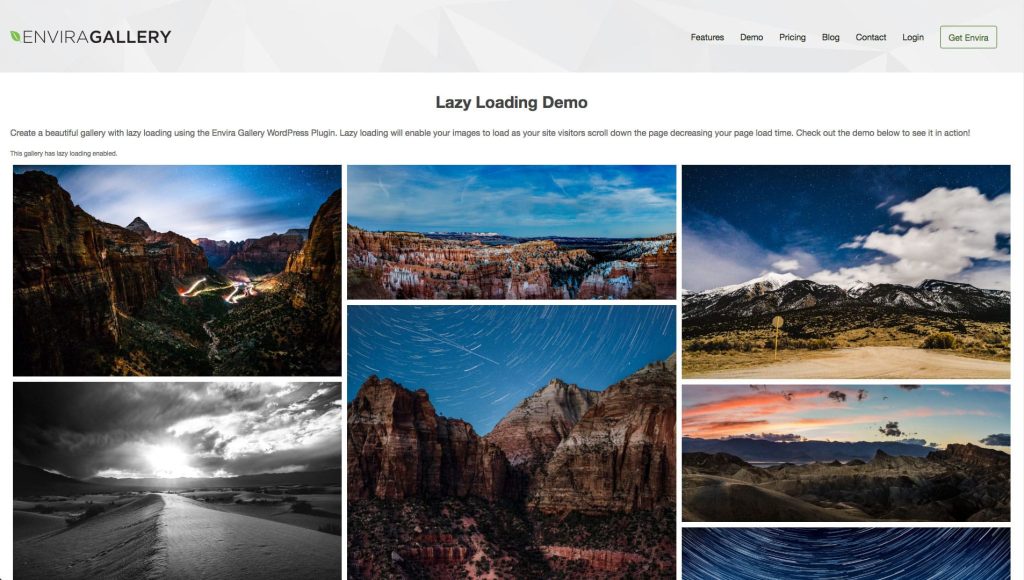 FooGallery
If you are searching for a gallery plugin that gives you access to a lot of features for free, FooGallery can be the right pick. Its main focus is performance and SEO. With 200,000 active installations and a 4.8-star rating, FooGallery offers six responsive gallery templates, with masonry grids, lightboxes, and thumbnails at no cost.
In a free version, it also has drag-and-drop ordering for arranging a gallery. FooGallery offers some of the hover effects and border adjustments for free.
In a Pro version more templates, hover and loading effects are available. It also has image and gallery filtering and offers support for video galleries. Two standout features are lazy loading for better performance and infinite scrolling.
Pricing of the FooGallery starts from $33.99 per site a year and goes up to a $300 bundle for 25 sites.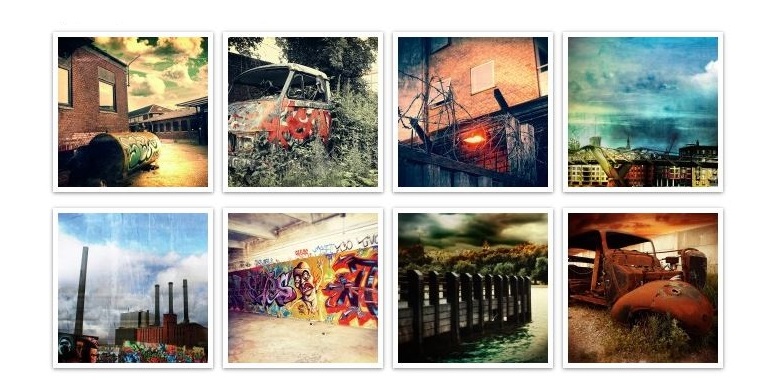 Modula
With 100.000 active websites and a 4.7-star rating, Modula is a photo gallery plugin for WordPress that has the most focus on responsive grid galleries. Starting from standard grids to advanced customized grids, users can adjust image heights, widths, and aspect ratios easily with a drag-and-drop builder. The interface is easy to use, and in case of any issues, well-written documentation is available.
To unlock lightbox and slider features, gallery sorting and filtering, and video support, upgrade to a paid plan. The price ranges between $39 to $99 per year, offering different features, such as regular or priority support. Our recommendation is to think about using Modula if you have to work mainly with grid galleries.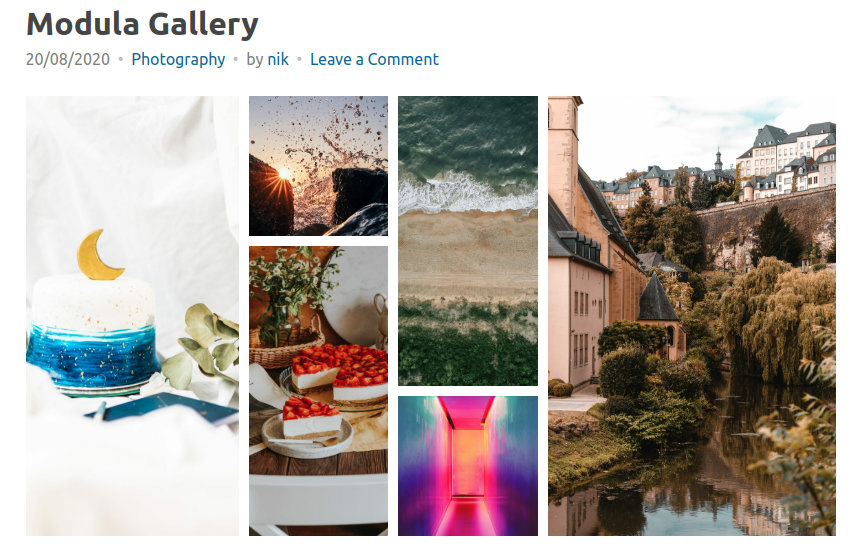 The Photo Gallery by 10Web
One of the top plugins by the download numbers is The Photo Gallery by 10Web. It got 200,000+ active installations and customers gave it a 4.6 stars rating.
This plugin has free and premium versions too. In a free version users can get basic grid gallery formats. With The Photo Gallery by 10Web image protection by adding watermarks is free. The same goes for creating thumbnails and linking to social accounts. Support forums are available on the free version of the plugin.
With a paid version, users have the option to create more galleries and implement more gallery layouts. They also have access to 24/7 live chat support. The premium version comes with e-commerce capabilities too. Both video and audio are supported, allowing users to include content from YouTube, Vimeo, Flickr, or Dailymotion.
Photo Gallery by 10Web is useful for audio and video content creators. Using this plugin they can present their work on their websites.
A single site license costs $30 for 6 months, while for 30 websites it is $100 for six months.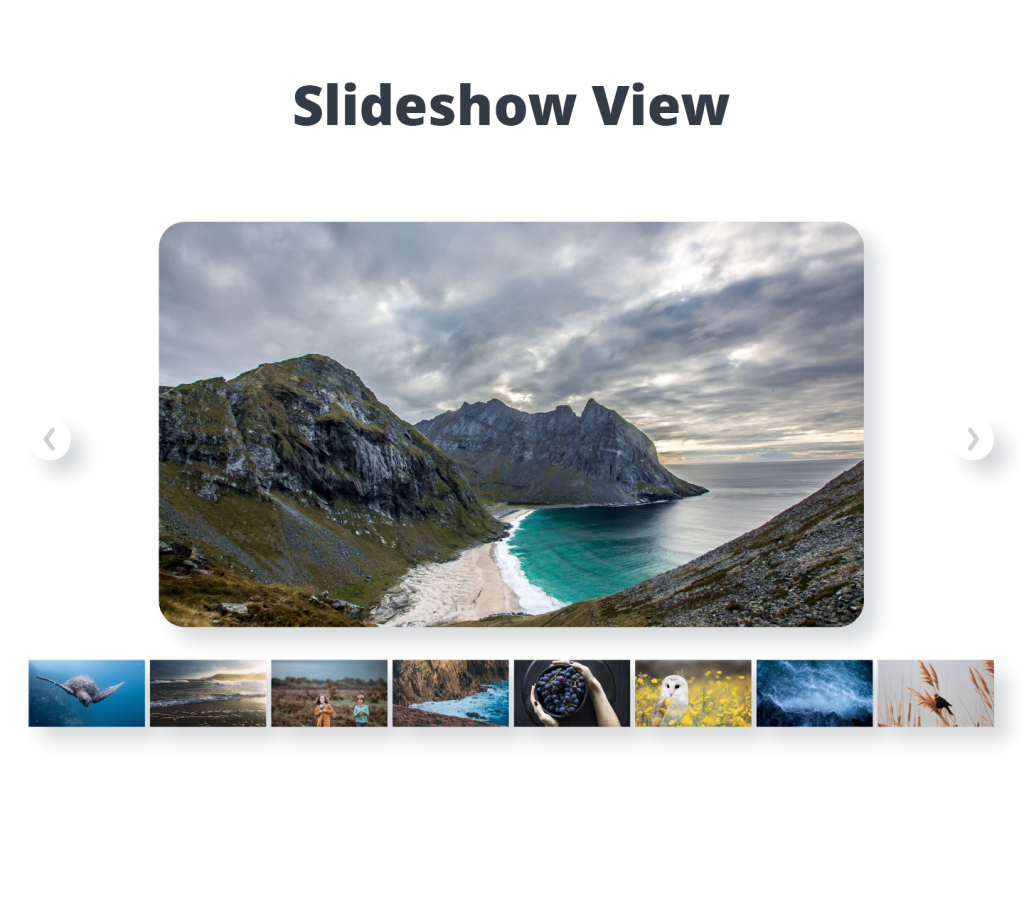 Conclusion
Choosing the right photo gallery plugin for WordPress can be a daunting task. However, paying attention to key characteristics such as adaptability, responsiveness, intuitiveness, support, and documentation can make your choice easier. The five photo gallery plugins discussed in the article offer unique features for different needs. It is up to the user's preferences to decide which plugin is the most suitable for their website.