This digital age is ruled by the latest technology and it can be in many different field. The way content is represented graphically too has evolved and are now mostly shared through simple yet compelling graphic designs.
The job of graphic designers has become more complicated over the years especially with the client's becoming more overcritical and also because of high competition. This requires that the designer comes up with exciting and unique designs along with content is no child's play. Therefore enrolling for Graphic Design Courses can help you in numerous ways.
Graphic Design software applications are software that gives any creative individual liberty to alter visual images.
Graphic designers not only use their imaginative skills along with creativity but also use numerous software to design visuals. They design various designs starting from websites to gaming applications.
They work professionally in a variety of industries, like entertainment, education, and advertising and are known for adding special effects for movies as well.
Best Applications to Learn Graphic Design as a Designer
In Teaching Graphics design course, practical experience with practical projects is must.
1. Adobe Photoshop CC (Creative Cloud)
It is one of the most multipurpose and also well-used program for photo editing in the industry. Some of the common uses of Photoshop consist of product design, business card design, website mock-up layouts, various digital contents, film poster styles, branding as well as marketing material layouts, and so on. You can also use Photoshop to draw maps, satellite sights, adding styles as well as atmosphere, rivers, tree display in symbols as well as small graphics. It is mainly utilized in Gaming Apps, Business listing sites, and many more
Usage:
Its primary use is to edit and retouch photographic images.
It is a perfect tool for generating website layouts
It has a removal tool which is used for removing unwanted content
Add creative effects on each layer Graphic Design Applications
2. Adobe Illustrator
It is a vector application which is not just restricted to artists or just graphic designers. Those who want to create a website can additionally create a mock-up via Illustrator. This application can also be used to produce vector images over a wide range of platforms. Considering that it is an Adobe product, Illustrator functions perfectly with various other Adobe Programs in the Creative Suite.
Usage:
It is a recommended tool for drawing cartoons, attractive illustrations, simple to complex diagrams, charts, and logos.
It also makes use of mathematical equations for drawing out shapes.
3. Adobe InDesign
InDesign is a fantastic desktop publishing software application which is mainly used for producing leaflets, pamphlets, magazines, newspapers, and also books. Projects designed by using InDesign can be shared in both prints as well as digital formats. InDesign is made use of by graphic designers, artists, authors, and also advertising and marketing experts.
It is an industry-standard application used mainly for publishing design and by graphics and marketing professionals.
InDesign can be used for producing stunning flyers, brochures, magazines, newspapers, postcards, stickers, posters, business cards, comics, and numerous other types of visual communication.
It is also used to generate content which is compatible with tablet devices in combination with Adobe Digital Publishing Suite.
4. CorelDraw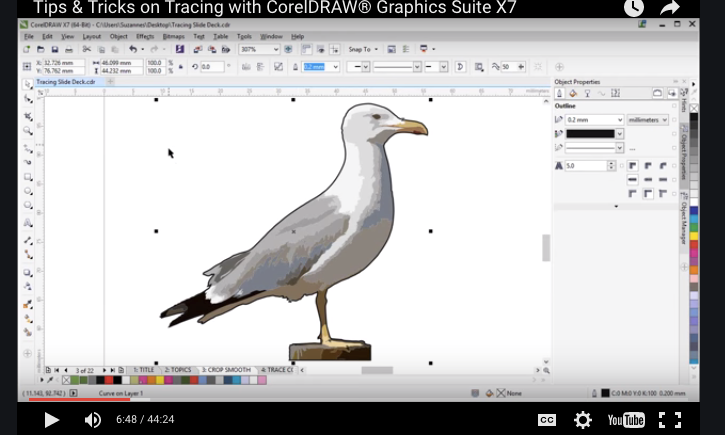 CorelDraw, as a vector graphics editor, is produced users to develop logo designs that are useable on numerous photos and also products, such as posters, logo designs, as well as business cards. Some of the most important features also consist of the program are QR code generation, web page layout, as well as including numerous special effects.
CorelDraw is specifically designed brushes which plays a vital role in detailed image creation
It comes with several important features like 5K and real-time stylus support, enhanced vector previews, live sketch tool, healing clone tool, the ability to copy, paste, and duplicate curve segments aimed precisely to stimulate, enhance, and aid an artist's workflow.
5. Adobe XD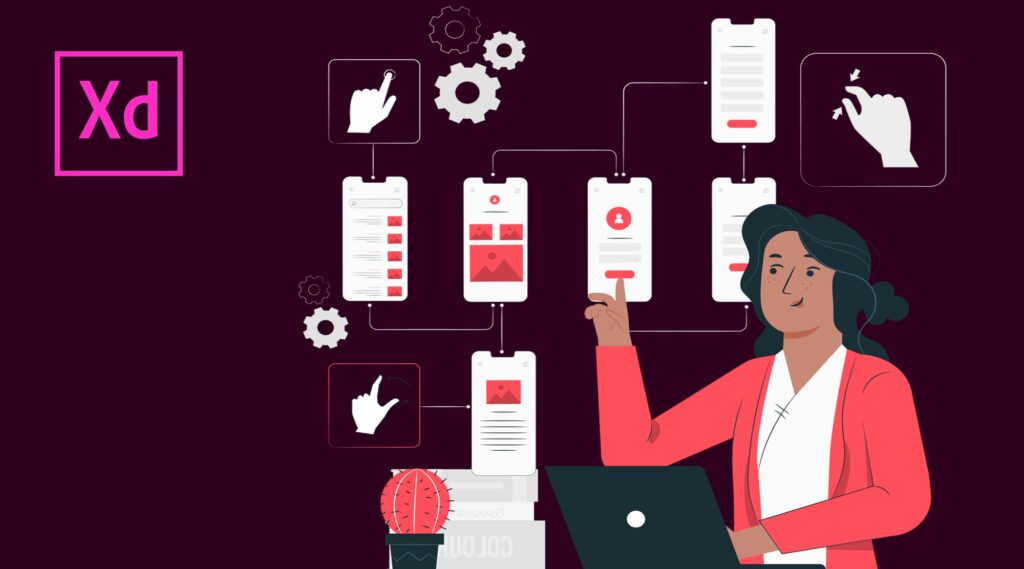 The program can be used to produce wireframes, mock-ups, and also prototypes that can be displayed in live previews on the desktop computer as well as on smartphones.
Hence, the entire procedure from wireframe to prototyping happens within a single application.
Components can be conveniently created and also made use of with the character and layout tools of Adobe XD. Later, individual items can be exported.
Adobe XD is the latest product of Adobe. XD remains for Experience Design. The name declares directly what you can do with it: Make designs as well as additionally make them interactive.
However, on what sort of level? If you compare it with various other devices like Sketch or Axure, XD is a lot more like an all in one application. You work on designs and also make it interactive by a model.
Designing in XD is easy.
It's based upon the Adobe conventions.
If you're used to operating in Adobe you can work with XD. Similar to Illustrator of Sketch you can have numerous artboards.
Graphic designing is a tough job as it requires maintaining the client's requirements in mind, toning down one's creative thinking to fulfill these demands and afterward developing a design that is unique and also at the same time eye-catching. However, with the tools mentioned above as well as applications, the graphic designers will surely obtain a helping hand in their day to day task.
Decide which of the features are a definite requirement in your graphic design application. If you are looking for such functionalities which can be the best fit for your business, keep such features in mind. Make sure the features you select should help you reach your end goals, but also create designs or artwork that can elevate your business.
Are you ready to take your graphic design skill set to the professional level? Learn how you can use graphic design tools to help you break into brand design and marketing by joining Stellar Technologies and Media. It is one of those few institutes which is providing training on Practical One on One Shot term Graphics Design Course in Nigeria.
Our design institute being a professional Graphic Designing Institute in Nigeria, help students to learn the art of designing from scratch.